Hotels and Resorts | North East Tours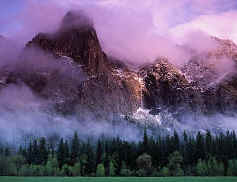 The saying 'Small is beautiful', is amply demonstrated by the tiny mountain state of Sikkim. With the grandeur of her mountain peaks, verdant valleys, fast flowing rivers, terraced hills and floral wealth, a visit to Sikkim is a rare and unique experience. Situated on the eastern Himalayas, in the shadow of the towering Mount Kanchenjunga, which is worshipped as the principal deity, Sikkim measures approximately 100 kms from north to south, and 60 kms from east to west.
The inhabitants of Sikkim are beautiful people who radiate with life, and a simplicity which is truly endearing. The population of Sikkim comprises of three main groups of people, the Lepchas, Bhutias and the Nepalese. The Sikkimese, are by nature, polite and non - aggressive people. Being devout Buddhists, they celebrate their festivals, with a distinct mixture of abandon and reserve. One of the most colourful performances in the world, are Sikkim's mask dances performed by Lamas in the 'gompa' (monastery) courtyards. The colourful dances of Kagyat, and the masked Rumtek and Enchey 'Chaams' (ritual dance of the lamas), are the popular dances, that recreate legends and myths connected with Buddhism, and the eternal triumph of good over evil.
Sikkim has an estimated 4,000 varieties of flowering plants and shrubs, that include Orchids and the rare Rhododendrons, that cover the slopes and mountains. Ornithologists have catalogued 550 species and sub species of birds, along with 600 varieties of butterflies. Its dense forests abound with endangered species of Himalayan Bear, Musk and Barking Deer, Red Panda and Blue Sheep, among other fauna. The capital city of Gangtok, monastries of Sikkim, the trekker's paradise at Dzongri, and the overall raw natural magnificence, leave a visitor to this mountain state with memories to last a lifetime. Other places of tourist interest include the Deer Park, Enchey Monastery, Orchidarium Tashi View Point, Rumtek Monastery and Phodong Monastery.