THE GATEWAY HOTEL
BEACH ROAD Kozhikode (Calicut)- Kerala.
The city of Calicut (now, Kozhikode), on the Northern coast of Kerala, is redolent of the days when the Portuguese held sway over this part of the state. 'Kozhikode', is Kozhikode is derived from the Malyalam expression "Koyil Kodu", meaning "Palace fortified", which was later anglicised to Calicut. The town was once one of India's finest and busiest ports, and an integral part of the international spice trade. Even today, Calicut plays an important role in the international spice trade, as vast quantities of pepper and other spices are shipped from the port city.
Just 26 km from Calicut airport and minutes from the fragrant Spice Market and Calicut Beach, the Taj Residency has 74 rooms including 4 suites. The hotel's Ayurvedic Centre offers a choice of rejuvenation programmes and treatment for illnesses such as Arthritis, Rheumatism and Paralysis, among others.
Located 26 km from Calicut airport and minutes from the fragrant Spice Market, Spices and History. Beaches and Business. Calicut has it all. The Gateway Hotel keeps you close to the city centre while providing a smart retreat. Step out into this historic city and when you're ready, back to modern comfort tucked away in lush greenery.
Proximity 28 kms from the Karipur / Calicut Airport, 1.5 kms from the Railway station, 0.5 kms from Calicut Beach.
70 rooms & four suites in which to unwind Two banquet halls seating 125 to 450; one boardroom seating 30 High-speed Internet The Taj Ayurveda Centre for long term restorative programs and rejuvenating treatments Buffet Breakfast at GAD the All day coffee shop Swimming Pool Health club Business Centre Copier / Fax Facilities Internet / Email Facilities Laptop on hire Portable printers on hire Fitness Centre Badminton Table Tennis Ayurveda Centre Baby sitter with advance notice Book & Souvenir Shop.
While every view from The Gateway Hotel is different, the things that matter will always be the same-clean bathrooms, comfy beds and modern touches that surprise.
Standard Rooms Located on the first and second floors, Standard Rooms are 252 sq. feet. These rooms are ideal for the business traveller who wants privacy and a basic room that meets one's needs.
Superior Rooms Top floors with a pleasant view of the distant sea from one side.Superior Rooms offer modern decor and views of either the gardens or the pool.Superior Rooms guests have an in-room tea/coffee maker.
Executive Suites Each suite has a theme and 505 square feet of style. The Vasco Da Gama Suite offers colonial elegance; the Logan's Suite has a Scottish flavour; the Oceanic Suite is marine-themed and the Wayanad Suite is named after the lovely hill station in North Malabar and decorated accordingly. Suites are designed with extra upscale touches and are especially comfortable for longer stays.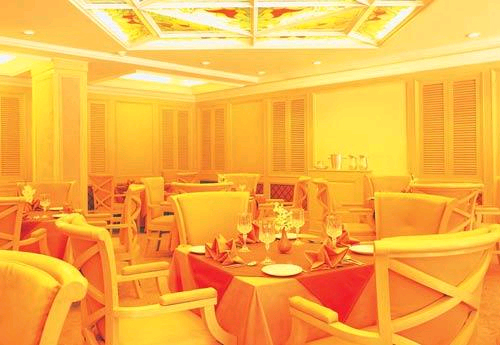 DINING
Fresh, local produce, natural ingredients and vivid regional cooking styles make The Gateway Hotel a smart choice for any of your meals. Our kitchen never closes, so you can eat on your schedule or on a whim.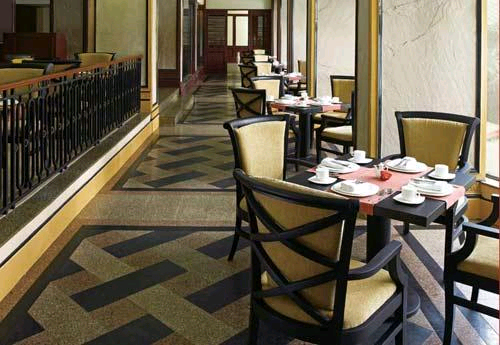 Cape Comorin This charming Italian style coffee shop serves light refreshments all day and a buffet during breakfast and dinner. Enjoy as array of savoury favorites like grilled pepper mushroom, creole chicken fritters and fish and chips while you enjoy a view of the pool. Hours: Breakfast: 7:00 a.m. to 10.30 a.m. Dinner: 7:30 p.m. to 11:30 p.m
Logan's Lounge Named after the first District Collector of Malabar, Sir William Logan, Logan's Lounge is the epitome of colonial ambience and charm. Relax with a view of the poolside over a Beer or a drink at a table with friends. Hours: 11:00 a.m. to 11:00 p.m.
EVENT PLANNING
BUSINESS EVENT PLANNING
Quiet rooms for interviews. Small board meetings. The annual company outing. The Gateway Hotel can accommodate all your needs with facilities and staff that really stand out. Count on us for smooth business travel and events that are pulled off perfectly from start to finish.