Hotel Baghal
Darlaghat, Code No- AT-HP34
Hotel is 41 km from Shimla. Regular buses/ Taxis are available from Shimla. The Airport is at Jubbel Hatti (Shimla) is 57 km and the nearest narrow gauge railway head is at Shimla 41 km away.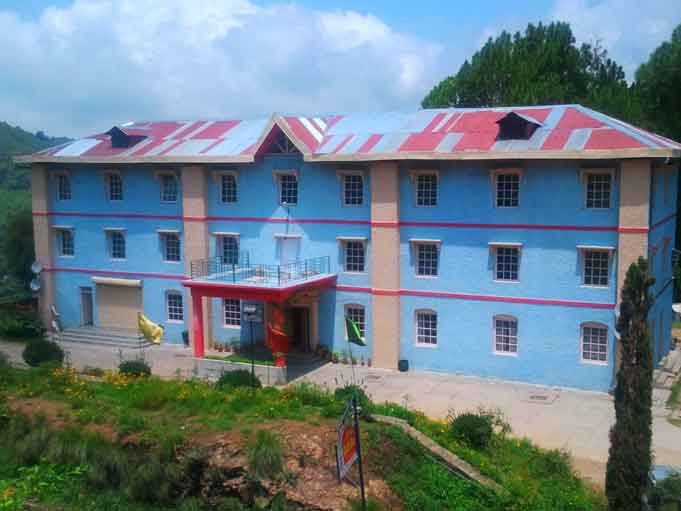 HOTEL BAGHAL: Named after the former Princely state of Baghal, the hotel is situated at Darlaghat (1826m) on the Shimla- Bilaspur- Manali State Highway.
Accommodation
All rooms have well maintained and are centrally heated. Cable TV in every room
Restaurant-Drive in and restaurant.
Facilities
| | |
| --- | --- |
| Drive in, Parking, Cable TV, Restaurant | |
Place to See
DARLAGHT (1800 m): Just 2 km far from the hotel the place is famous for pollution free Gujrat Ambuja Cement Factory. DURGAGHAT (1790 m): On Shimla - Manali State highway. Famous for Durga Temple on the top of the hill. ARKI (17 km) : Once the capital of the princely State of Baghal, Arki has witnessed a good measure of turbulence in this area. Arki Became the stronghold of an encoding force of Gurkhas furring the Gorkha wars that came to an end in 1815-16. About 1850, Raja Kishan Chand had the fort decorated with fine murals executed in the Pahari style. Here is a place with history and adorned with fine art. A temple of Lutroo Mahadev dedicated to Lord Shiva is also worth seeing (7 km on foot). HARSHINGH TIBBA: This peak is situated about 20 km towards north -east side at an altitude of 2445m. One can travel by taxi or buses upto village Chanawog (1834m). Further 4 km climb upto the peak. On the top there is an ancient temple of Dev Harshingh. The peak also offers spectacular wide view of Satluj valley and river including Shimla Hills.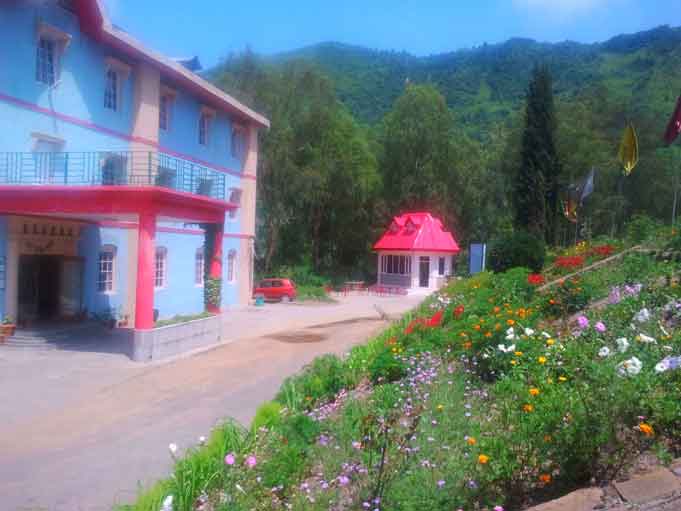 BARIDHAR (22 km): At an altitude of 2140m this is a beautiful place for trekking and sight seeing. Annual fair called "Bari Jatra" is celebrated on 14th June every year. This day planquins of five Pandavas from nearby village being worshipped as local Gods, assemble and meet on the hill. There are also two temples dedicated to Pandavas and Budhi Mata.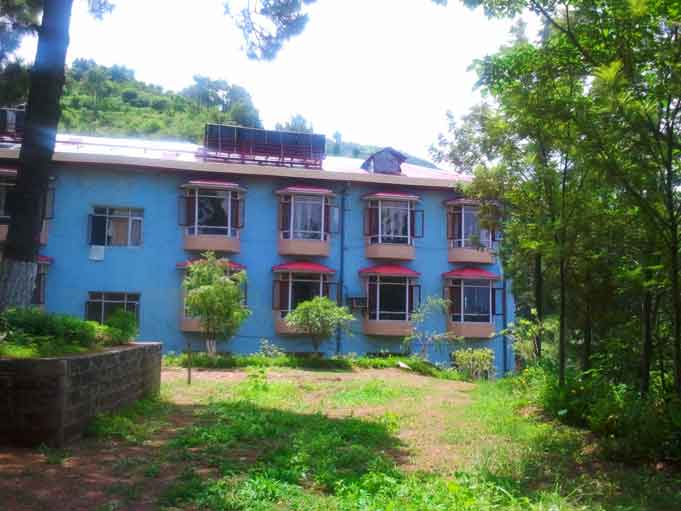 Room

Prime Time

Leisure Time

Baghal Suite A/C (DBR)

Rs.1800/-

DBR Deluxe A/C
DBR Regular Non A/C
17.42% Tax Extra.

Prime Period : 1st April to 30th June, 15th September to 15th November, 23rd December to 2nd January.
Leisure Period : 1st July to 14th September, 16th November to 22nd December, 3rd January to 31st March.
Click Here for Booking Form
Tele : +91-11-41612107, 26823836. Mobile: 9810002772, 9910002772.
Email :- reservations@ashextourism.com