Casa Bella Vista Cottages
MANALI Code No- AT-HP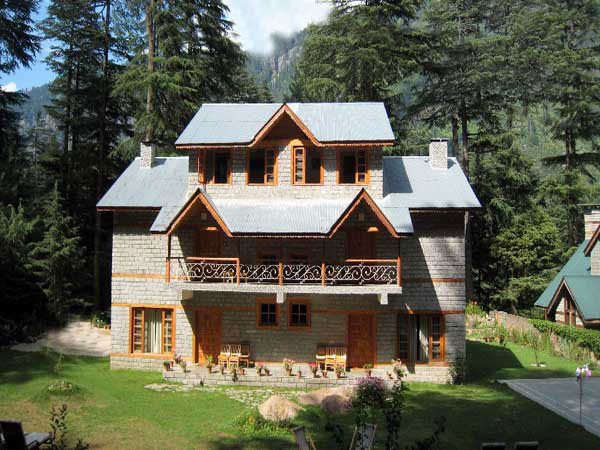 Casa Bella Vista Cottages in Manali -the magnificent holiday cottages in the lap of Manali Himalayas amidst tall deodar trees, welcome guests for a wonderful, relaxing holiday experience! The cottages have set a unique example in region with fine fine Himalayan architecture, aesthetics with rich interiors and ambiance to rejuvenate your senses.
Location: Casa Bella Vista is located in the most upscale part of Manali called the Log Hut Area. As neighbors we have the Manalsu River on one side and the tall pine trees surrounding the property. The compound is located one kilometer away from the Manali mall. The reserved forest of Manali is just across the road, ideal for walks and picnics. The views of the Himalayan snow peaks from Casa Bella Vista are breathtaking.
Casa Bella Vista cottages are exceptional with comforts & matchless privacy to give you the best experience & wonderful holidays. No matter what your choice could be but staying in these private styled cottages with suitable self contained kitchens, dinning and drawing area your gatherings will be memorable in the warmth of wooden interiors. Imagine all this, glimpses through elaborating windows from your personal cottage room with sounds of tall Deodar trees whispered by sweet winds..Yes, that's the exceptional beauty of Casa Bella Vista Cottages with non breach able privacy.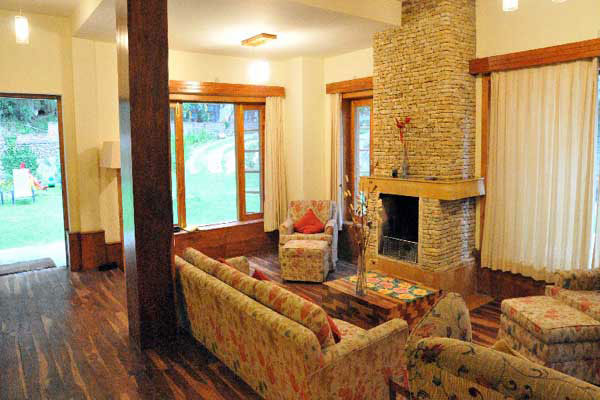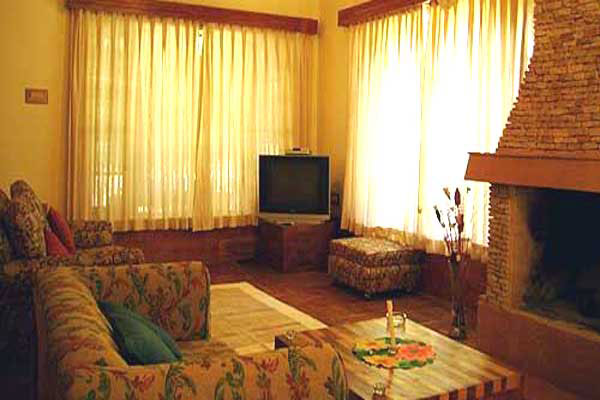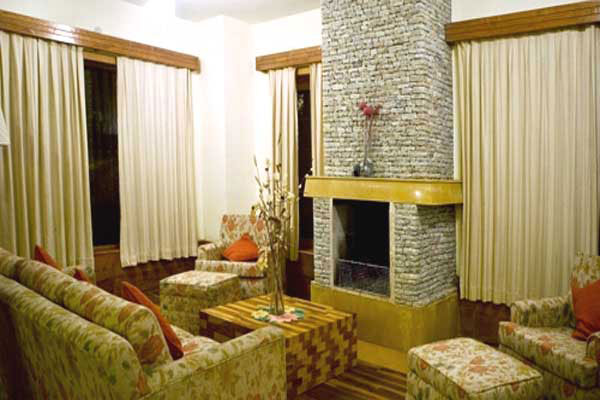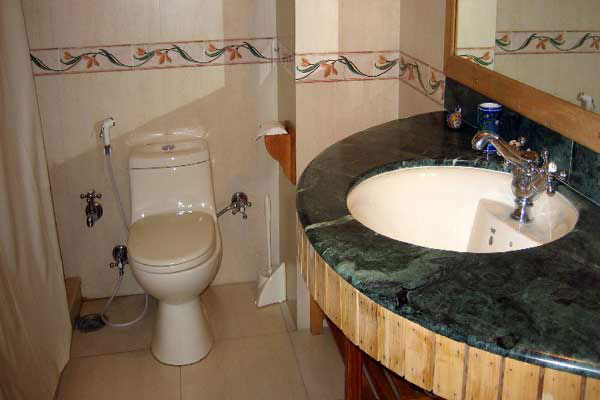 Cottages* Wooden floors. * Towels and Bedding. * Heaters in all bedrooms. * Safe Deposit Box. * Running hot/cold water 24 h. * Morning 9-13.00h daily cleaning service. * Cook available at extra charge 400, - rupees/day. * Firewood per bundle: 250 - rupees. * All the interiors of the bedrooms and bathrooms are made of the finest quality of wood and marble to guarantee a cozy and comfortable stay. All the bedrooms have a snow and forest views and the sound of the river.

Deluxe Bedroom – Separate From Cottages * Spacious and luxurious double bedroom. * Attached Bathroom. * Wooden floors. * Towels and Bedding. * Heaters in the bedrooms. * Sitting area. * Tata Sky TV. * Coffee and Tea maker * Veranda with the views of the garden and the mountains .

Cafe & Restaurant
To excite your taste-buds, Casa Bella Vista's Café is exclusively providing vegetarian Spanish cuisine in Manali. The taste and aura of freshness will definitely charm you with warm hospitality. There is something romantic about this Café… It's one of the latest fads in Manali to sit and relax at Bella Vista Cafe and unwind the day! Our freshly baked, hand-tossed, thin-crust wood-oven pizzas are prepared right in front of our guests at our famous Bella Vista Wood-Oven installed at our Restaurant Compound.
At the Casa Bella Café, on offer in the Spanish restaurant are classic Spanish dishes, all freshly and hygienically prepared on order. The restaurant has got a lovely ambience and a romance in the air!
you enter the cafe, there is a boutique at the right having a lovely collection of dresses for girls and young-at-heart women. You're sure to pick one of them once you take a look. Also, opposite the boutique, there is a library with a variety of books for our guests. The book-collection has been compiled over years… The themes and topics match the beauty of Manali Himalyas… The books include fiction, religion, philosophy, science and many more.
As part of the Restaurant, we have our famous Bella Vista Wood-Oven Pizzeria of Manali. The tables outside are made of slices of a single tree's trunk. Sitting outside, you also have a wonderful view of the Manalsu river flowing by your side. A perfect arrangement for a candle-lit dinner!