Aravali Resorts


Rewari, Haryana.

Aravali Resorts is one of the best places to stay while you are on a visit to this part of the country whether for the purposes of vacation or just sight seeing. With it luxurious rooms and state for the art facilities the family resort offers one of the best options to stay in. Aravalli Resorts is equipped with all the facilities imaginable for rest, relaxation and even corporate conferences. We provide for all of the vacationers needs while you are a guest with us at this luxury resort.

Aravali Resort superlative vacation resort we offer the best possible cuisine and entertainment and all the needs to have a totally superb time at this vacation resort.


This includes all your food, drink, lodging, sports, entertainment, and shopping requirements. Thus we have all the conveniences to make your experience with us a totally pleasurable one.

Vacation Resort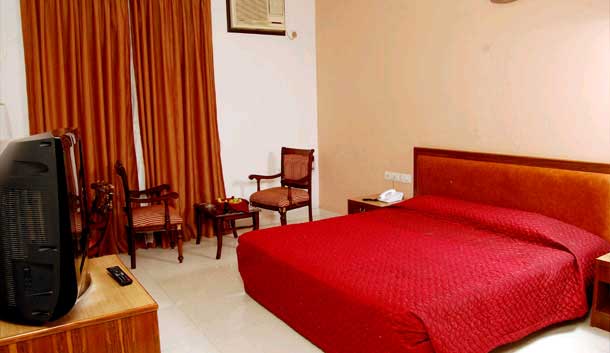 Arravali Resorts provides a perfect escape from the rigors of modern urban life with the range if facilities that we have on offer. The service that you get at the Aravali is par excellence compared to any other family resort in the periphery of the region. We have the best state of the art facilities for any kind of holiday that you have in mind so you are free to create priceless memories at this amazing family vacation resort.


Our family vacation resort ( Aravali Resort) is a fun, easy to relax escape from the grinds of bring city life with filled with fun sports and activities. Nearly everything you can think of or need on a family vacation is offered at this splendid top of the line vacation resort. This ensures that we give you the highest levels of comfort, service, and cuisine with abundant facilities for relaxation and amusement.
So what are you waiting for?

Recharge yourself with a memorable holiday at this amazing family vacation resort!!!
Family Resorts
Aravali Resorts is the perfect family vacation resort with all the facilities for all your food, drink, lodging, sports and entertainment needs. In addition to this we have the best amenities for the rest and relaxation for the entire family. We are adept at making good the recreational dreams of all the members of the family. The children can enjoy a number of activities like playing cricket on the large open spaces in the area around this top family resort. You can even go for a refreshing swim in the azure swimming pool that we have.

Aravali Resorts promises to be the ultimate family resort as a getaway with its great sports facilities, equipment, activities, and opportunities that we have on offer. Few other family resorts in the area have this distinct combination of quality and service along with the spell binding options that we possess.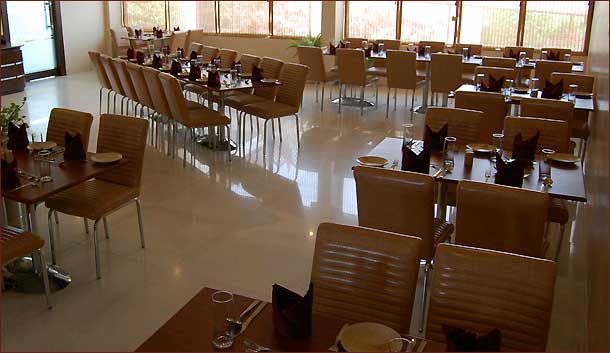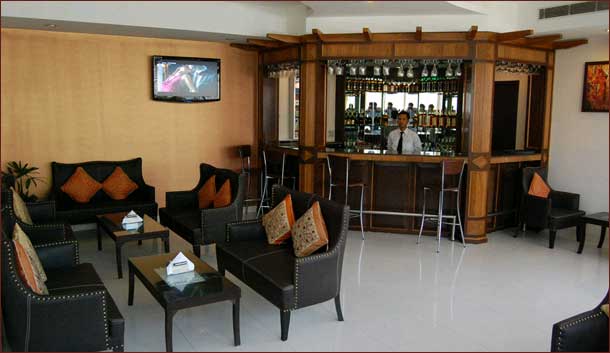 Accommodation in Aravali Resort
All of our rooms are en-suite and are equipped with heating and air-conditioning. Our rooms include both luxury and super luxury rooms. The brilliantly crafted rooms are spacious with their own distinctive décor. We include entertainment in your rooms in the form of a television with a 24 hour cable connection. The bathrooms are state-of-the-art, with 24-hour hot and cold running water.

In addition we have large swimming pool with pool-side seating, and exclusive spaces for sun-bathing. The large green area around the buildings provides ample space for any group activities and even sports like cricket can be enjoyed here. They also provide the perfect place for a large get-togethers and family picnics. The restaurant offers the best facilities for a variety of sumptuous vegetarian and non-vegetarian meals. This restaurant makes available multi-cuisine food including Indian and Chinese specialties.

Facilities
Located in the district of Rewari 3 km away from Dharuhera, Aravali Resorts regales visitors with the best facilities to enjoy a splendid vacation. Ranging from a multi-cuisine restaurant to fully decked deluxe and super deluxe rooms with a 24 hour cable network a splendid swimming pool to a well- furnished billiard room and badminton court, the resort has a plethora of facilities to make your holiday an extremely memorable one.

Even for official meetings, the resort has a conference room with a seating capacity of up to 35 people. The multi cuisine restaurant mesmerizes visitors with its specialty in Indian and Chinese recipes. There are other outstanding facilities that make a holiday here a very special one. In addition to all these terrific features, Aravali also offers special packages to honeymoon couples. To allure children, there are all the provisions for a variety of games a day picnic packages as well.

Conference Room
Other than conferring some much needed solace from the hassled life of the city , Aravali Resorts, despite being placed far, from well-groomed metros, provides a perfect ambience for your conference meetings as well. The resort's conference room is well equipped with conference tables made up of extremely fine quality wood . Offering comfort in an amalgam with a piece of mind, Aravali's conference room bestows the visitors with all the boardroom's facilities that are conferred by their own official premises. If you are looking for a conference room with a seating capacity for small groups, Aravali is the right location to opt for as our conference room is terrifically capable of accumulating up to 35 people.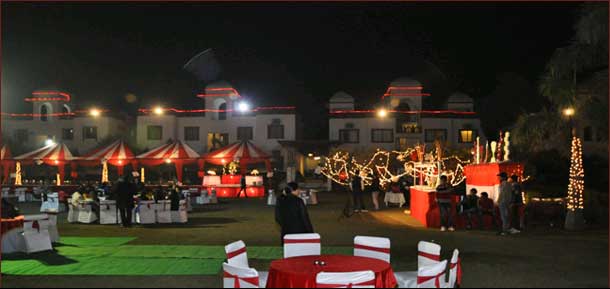 Restaurant in Aravali Resort
For food lovers, the Aravali Resorts restaurant offers the ultimate gastronomic delights. Our multi-cuisine restaurant with a specialization in Indian and Chinese recipes kindles the taste buds of enthusiastic food eaters with its mouth watering foodstuffs . Facilitated with the seating capacity of up to 50 people , our restaurant soothes the taste buds of people tired of the fast pace metro life along with mesmerizing them with the excellent flavors. For both vegetarian and non-vegetarian recipes, Aravali's warm and friendly restaurant allures all with its diverse delights. Additionally, all these luscious cuisines are offered at affordable prices that consequently makes the restaurant a favorite food joint among the visitors.

Billiards Room in Aravali Resort
For people craving to boost up cuing scores with the top of the line vacation spirit, Aravali is the best location to visit. Other than a wide spectrum of facilities including conference room, multi-cuisine restaurant, swimming pool, the resort also has a billiards room to entice those interested. Fully furnished with a fine designed billiards table, the billiard room sparks alive the sporting spirit of even those people who have remained away from the sport element for years. Aravali's billiard room fetches the ultimate fun to children's with a zeal for learning new things.
Swimming Pool in Aravali Resort
To cool down after an exhausting day of activities we have a swimming poll with that entices all with its azure waters. Fully decked with all the accessories needed to maximize the pleasure of swimming such as water tubes, the Aravali's swimming pool provides perfect ambience to even non-swimmers. For visitors staying with their families, our swimming pool is the perfect alternative to keep their children busy and happy. The mild water of the pool bestows the swimmers with a cooling sensation that make them calm and rejuvenate their body from top to bottom. So to calm down your hassled body, never forget to take a dip in our superb swimming pool whenever you are in Aravali.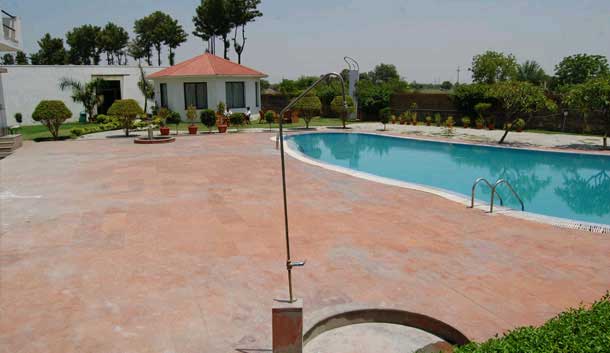 Tariff 2015 - 2016

Room Type
EP (Room Rent only )
CP (Room Rent & Breakfast)
DELUXE ROOM
Rs.3000/-
Rs.3500/-
EXECUTIVE ROOM
Rs.4000/-
Rs.4500/-
LUXURY SUITE
Rs.5000/-
Rs.5500/-
Valid From 01st Aug to 31st Mar, 2016.

01 Night Package

Deluxe Room: Rs.4250/- per couple + 18.40% Tax = Rs.5032/- per couple.
Executive Room: Rs.5250/- per couple + 18.40% Tax = Rs.6216/- per couple.
Luxury Suite: Rs.6250/- per couple + 18.40% Tax = Rs.7400/- per couple.

Includes: Accommodation, Breakfast, Dinner and taxes.
Day Picnic Package
Rs.1850/-Per person (mg 30pax)

The above rates are inclusive of the following " Non-Alcoholic welcome drink on arrival " Tea / coffee , with veg snacks " 01
Buffet Lunch or Dinner as per the Requirement (with one non Veg ) / "
Unlimited hard drink ( IMFL) for two hrs "
Mineral water, Soda, Soft drink & juice will be part of package "

Package also includes 2 + 2 cocktail snacks " D.J with floor & lights complementary with the package " Free use of all indoor outdoor activities " Complete picnic into the lawn area " Free use of swimming pool ( please bring your own costumes ) " Free use of billiards room " Taxes as applicable Other Services & activities (inclusive in the package) · Tug of war / Matka Phod / Races / Lemon Race / Sack Race · Swimming Pool ( please bring your own costumes) · Pool Table · Table Tennis · Badminton · Soft Ball Cricket · Volley Ball · Carom
Valid Till 31st Dec to 01st Jan, 2017.
New Years Package
01 Night Package
Super Deluxe Room / Executive Room: Rs.13500/- per couple + 19% Tax = Rs.16065/- per couple.
Includes: Check-in 2.00 pm. Welcome drink, Children activities & buggy ride, Evening hi-ta with snacks, Recreational activities like rope adventure, indoor-outdoor games, cold pool challenge. 31st Dec. New Years Party with unlimited veg & non veg snacks, unlimited hard & soft beverages (100 pipers or Teachers or Black dog + Smirnoff + Bacardi + Black rum +Beer+Juices night DJ with dance. Gala dinner with live counters new year fire works. 01st Jan. Lazy morning with all morning - afternoon brunch children fun games. Use of in-house indoor/out door games, Pool check out at 1.00 pm.